Archive for the 'Resources' Category
Recently Andy Galasso sat down with The Astroimaging Channel to discuss PHD2 via Google Hangouts. You can watch the session here :
Andy Galasso has written this PHD2 Log File viewer for quickly visualizing your guiding performance and spotting problems in your PHD2 Guide Log.
Details here : http://adgsoftware.com/phd2utils/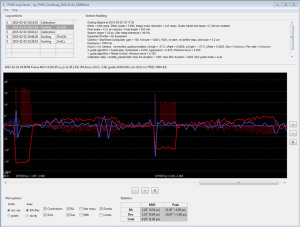 The drift align tool in PHD2 can be used to quickly obtain a precise polar alignment of your equatorial mount. The process takes a little bit of practice, but after doing it a few times, you should be able to obtain an accurate polar alignment in minutes.
Download PDF: English Italiano
View online: HTML
The tutorial was written by Andy and converted to PDF by Doug Duncan. Traduzione Italiano di Antonio Vecchini